It began with the premise that our microbiome used to be supported by the wild and natural world around us in a continuous and symbiotic cycle. To recapture the benefits of our innate relationship with nature, we returned to the source — Amazonia — to create our first line of face oils that naturally restore skin health.
When Larry and I set out to formulate our Postbiomic Oils, we performed deep compositional analysis on each of the raw ingredients to understand not only the contributions from the plants themselves, but also the contributions from our fermentation process, which is how our proprietary blend of native microbes break down larger molecules into smaller, more bioavailable vitamins, enzymes, and nutrients.
Our science is harnessing the magic of microbes in their natural capacity to create effective, supercharged products that supplement our once thriving microbiome, without — metaphorically speaking — splicing atoms in a lab.
The beauty of our Postbiomics is that each oil mimics the natural composition of sebum to quickly and seamlessly melt into the skin. In line with our commitment to using as few ingredients as possible — while delivering the utmost in benefits — all of our Postbiomic Oils contain triglycerides with a balanced ratio of omega 3, 6, and 9 fatty acids, naturally optimized for absorption and bioavailability.
Truth be told, we originally formulated the oils to be part of a daily regimen, but as we tested these products in our community, we realized that the consumer should determine which oil was right for them, their skin type, and skin health goals. That said, each oil can be interchanged and structured into a morning and evening routine.
Back to our formulation strategy. The first fermented oil we considered was Green Coffee Oil. Not only did it have a fascinating profile of essential fatty acids and tocopherols, but it was packed with caffeine and chlorogenic acid. Blended with Buriti Oil for its amazing antioxidant properties, this oil is targeted to depuff and awaken morning skin.
Our first blend became Rebalance001 - which remains one of our most popular and approachable oils. It's great for all skin types - leaving skin hydrated, while giving skin a tighter and smoother appearance.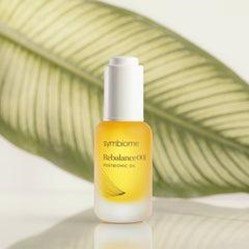 Then we needed a night ritual. We wanted to use Cumaru Oil because of its brightening effects and soft vanilla scent. This was the perfect opportunity to blend with our Sanoma Oil (the superstar ingredient in The One). Both of these oils contain the highest concentration of vitamin E (tocopherol) within our small ingredient library (only 21 across 8 products - including water). Tocopherol is not only a powerful antioxidant, but it also improves the suppleness, hydration, and youthful appearance of the skin.
Combined with the calming and clearing effects of the terpenes found in Sanoma Oil — we had our calming and brightening ritual in Rewind003. This rich oil can be used both morning and night - but we recommend letting the skin marinate in its benefits overnight.
This is where our strategy started to shift. We were intrigued by Pequi, a flowering Brazilian tree. This unique red oil derived from the fruit is packed with beta carotene and β-cryptoxanthin — natural pro-retinols. Combined with Passion Fruit Oil, this proved to be one of the most hydrating blends. Upon further analysis of the fermentation process, we found our microbes were actually converting these carotenoids into retinoids — so we actually have the full continuum of retinols — those readily available for absorption and those the skin breaks down as needed. If that isn't enough, it also contains Zeaxanthin, another important carotenoid and one of the most potent natural antioxidants.
The beauty of Recharge002 is its unique ability to deliver the anti-aging benefits of pro-retinol and retinoids — the support of collagen function, enhancing cellular turnover, and decreasing the appearance of fine lines and wrinkles — in a product that is also unbelievably hydrating.
And then there were three.
At this stage, we realized the missing piece was an oil that was super lightweight and could be liberally used on sensitive or acne-prone skin, the true go-to oil — or as we sometimes call it — the oil for oil newbies. Respond004 was born to fill this need.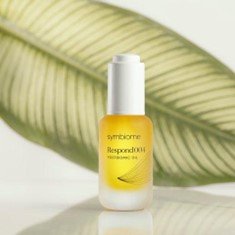 The blend of Andiroba, Sanoma, and Buriti Oils is incredibly soothing, designed to reset and calm reactive skin. Andiroba Oil smoothes and fortifies the skin, enhancing elasticity, and bolsters skin barrier function — understanding that the key to clear skin is keeping it hydrated. Sanoma Oil not only delivers a boost of tocopherols, but the terpenes, thymol and carvacrol, regulate the microbiome and protect against oxidative stress.
There you have it — with this short history of our oils, I hope to shed a little light on how to use them. If you have more questions, our Skin Health Concierge is here to help guide you through your oil selections and can recommend the oil or the combination of oils that is best for you, your skin, and skin health goals.